---
Sandeep Gupta benefits from breadth of experience in star hotels across India along with his unique style of cooking which has certainly put him on the list of fine Chefs in Indian Cuisine.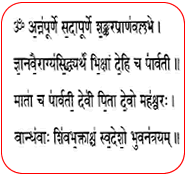 His background is predominantly in hotels & Restaurants in India & USA. A Graduate in Hotel Management from the Institute of Hotel Management & Catering Technology, Chennai(Madras), India, Sandeep began his career at Hotel Taj Mahal, New Delhi, training as a Chef under the Great Mia ji whose touch of the Mughlai Cuisine still soars at the Great Indian restaurant Haveli and later under the Great Master Chefs of the Bukhara Chain of restaurants owned and operated by the Welcome Group Hotels in India and abroad.
Sandeep has a great passion for cooking, writing, music and language. He is as adept in French language as he is in Indian Cooking. He enjoys his passion and is always craving to increase his horizon of knowledge in different areas of interests, which he pursues as per his time and leisure. Sandeep brings his love for cooking from his early days and has mastered the art with culinary education and his experience during the flowing course of life.
He currently lives in New Jersey, USA with is son and wife and keeps his passion and love for cooking going as he says Live, Love & Eat.